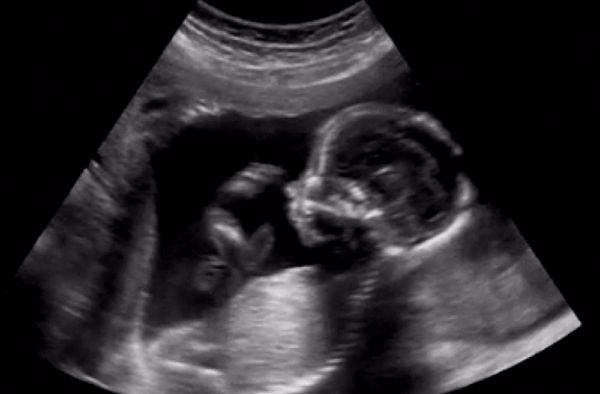 Amazing footage was released this week that shows a baby in the womb, in the most incredible detail ever.
This breath-taking video used algorithms, magnetic fields and radio waves to create extra-high quality images of this little bub.
The footage, captured through an MRI, is of a foetus at 20 weeks, so just about halfway through the mum's pregnancy.
The precious tot can be seen playing with its umbilical cord, stretching its arms and legs in the womb and turning its cute little body from side to side (dancing).
You can see the baby's tiny heart beating, and giving its mum a kick at about 24 seconds into the clip.
According to Dr David Lloyd, Clinical Research Fellow at King's College London, normally if a baby "moved rapidly in a typical scan, just like the baby in the footage, you would get an unusable image and the mum might have to return for a re-scan."
However, thanks to this new MRI technology, amazing and detailed footage can be captured with ease.
The video was uploaded by the iFIND project this morning, and has since been viewed over 36,000 times.