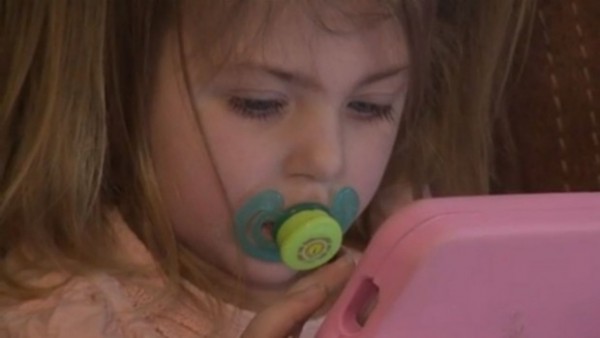 All kids act out from time to time, and sometimes they don't want anything to do with you. Even a tender hug or kiss will be rebuffed, and there's nothing to do but leave them be.
But this mum has to deal with this behaviour every single day.
Rebeccah Cook is mum to little Melodie, who is unable to speak or cry, and cannot feel pain so she lacks a sense of danger. She also responds to acts of affection with violence.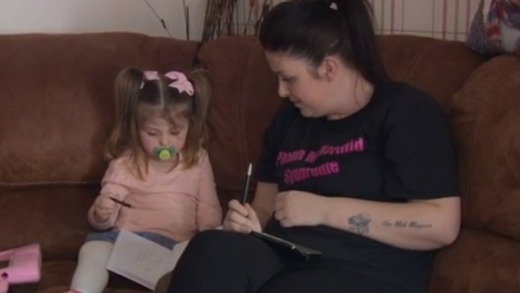 "She was aggressive with me constantly. I had to have my eyes checked – she scratched my eyeball," says Rebeccah (27), who has also had her tooth knocked out and hair torn out in clumps.
Melodie's reaction is a result of frustration caused by the extremely rare genetic disorder Phelan McDermid Syndrome which has left her unable to speak or communicate her love for others.
The mum-of-three from Stockton is sharing her story to raise awareness of her child's condition, and is also appealing for help from medical experts so she can better understand what's affecting her daughter.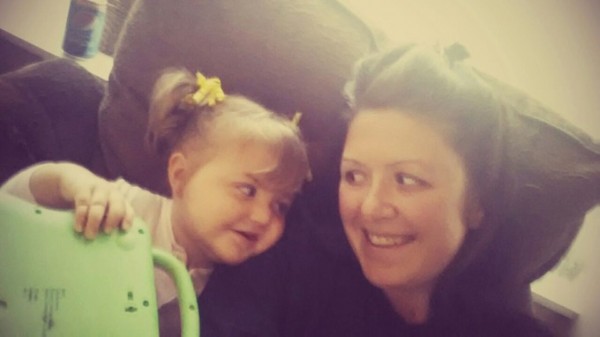 In an interview with the Irish Independent, Cook said: "She doesn't show emotions; the only feeling we see is her anger and frustration. We've never seen her react to love."
"It's a dark place for her. She's trapped in her own little body."
Despite her daily trials at home, Rebeccah is thankful for her little girl. She says that every day spent with her daughter is a gift, and the family – including elder siblings Whitney (8) and Alfie (5) – has learnt how to show love in their own special ways.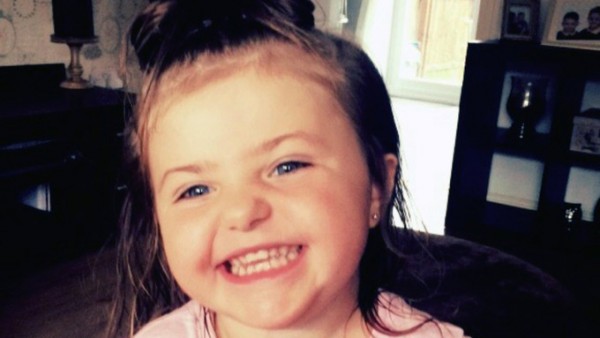 Now four years old, Melodie is unable to attend nursery, but she enjoys using sensory apps on her iPad, listening to music, and loves Sesame Street.
Aww. At least she can still enjoy life, to an extent...
SHARE if this breaks your heart.