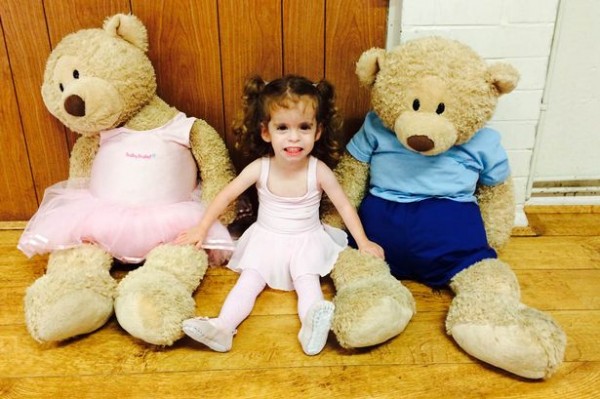 Three-year-old Rebecca Lewendon is may be three-years-old but she's the size of a one-year-old baby.
The little girl suffers from a rare medical condition and has been dubbed the 'real-life Thumbelina' as she is just 2ft 7in and weighs a meagre one stone 4lbs. But what she lacks in size, she makes up for in determination to enjoy life big time.
Although she can't fit into regular-sized outfits and tires quickly, little Rebecca Lewendon from England goes to ballet classes and practises martial arts with her sister Kimberley, seven, and brother Ryan, five.
Her proud mum Lynne said: "She can't run or walk as fast as her friends but she doesn't let her tiny size stop her from doing anything she loves."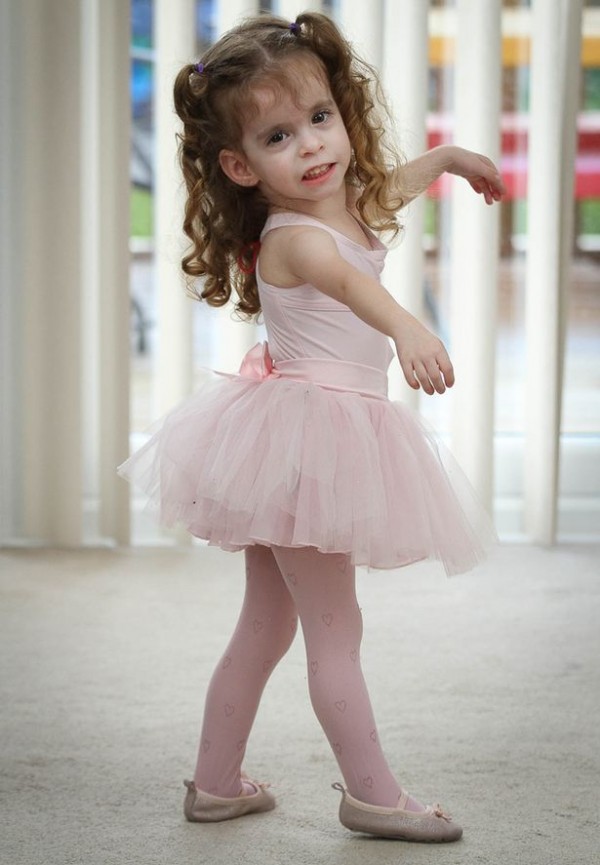 "She is so independent and strong-willed. She likes to do everything herself and won't even let me help put her ballet shoes on."
"We have steps all around the house so that she can reach the sink and get on the sofa."
Lynn first had an inkling that something was wrong with Rebecca when she was pregnant with the determined tot.
Initially, doctors thought the unborn baby had dwarfism and her growth in the womb was monitored closely.
"I was told nothing could be done," Lynne said. "Then as the weeks went by, scans showed she had stopped growing completely."
Worried doctors delivered Rebecca by c-section six weeks early, in January 2013. She weighed just 2lb 15oz, but displayed no physical signs of dwarfism.
"She looked like a tiny little doll," said Lynne.
"She was perfect in every way, just in miniature. No one knew what was wrong with her. She was so small she had to be fed through a tube."
Despite her tininess, her big brother and sister Ryan and Kimberley were delighted to see their baby sister.
"We told them they had to take special care of her," said Lynne.
"We just hoped that her growth would catch up with other babies as the weeks went by."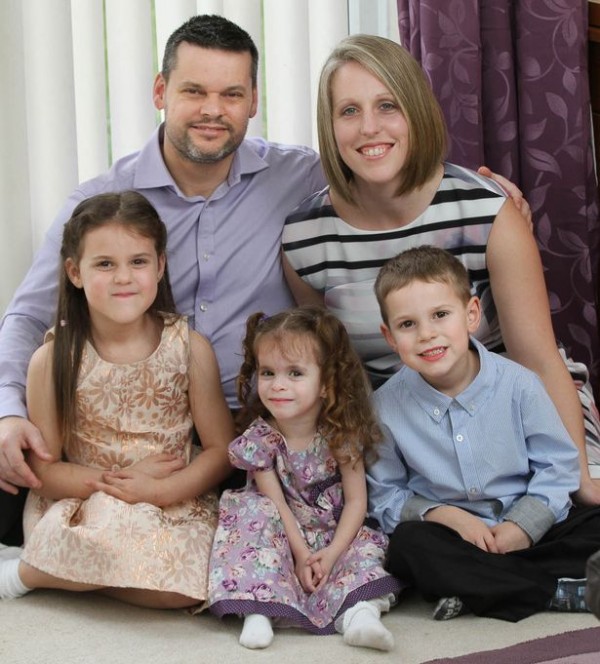 At three months old, Rebecca was allowed home. Soon after, she was seen by a genetics specialist who diagnosed Russell Silver syndrome, a rare growth disorder affecting one in 50,000 children.
The cause is unknown but it could be genetic. Children with the syndrome have a normal head size, which makes it look large compared with the body. Rebecca struggled to sit because her head was too heavy and her arms too short.
For the same reason, she never crawled and went straight to walking. Her mum and dad were told that, even with growth hormone treatment, she'd never be taller than 4ft 7in.
"I felt very scared about what the future would hold," said Lynne. "But then we contacted the Child Growth Foundation and learnt that children with this syndrome can lead fairly normal lives. It gave us hope."
Her daughter's determination and spirit calmed Lynne's worries too.
"One day, Kimberley was putting on her ballet shoes and Rebecca asked where hers were. So I went and bought a newborn-size leotard and leggings."

"She was 18 months but it was the only size that would fit. Then she started ballet lessons. She ran out of breath and had to sit down but she loved it. And with each class, she built up stamina."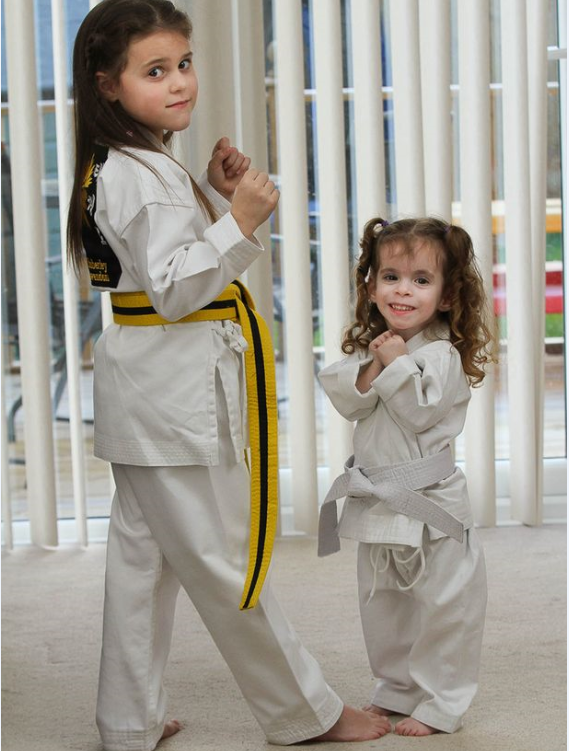 Rebecca even does martial arts with her siblings, who attend classes run by their mum.
"She just started copying them. She's too young for the class but practises at home. We have to roll up the sleeves and legs on her outfit!"
With so much in common with her siblings, it's no surprise that Rebecca gets on so well with them.
"She is still tube-fed but so wants to be like her brother and sister that she has a bowl of cereal in the morning and pretends to eat it."
"They all have an incredibly close bond and look after each other. Mark and I aren't worried about Rebecca. Nothing holds her back."
SHARE if you're truly inspired by little Rebecca's spirit!