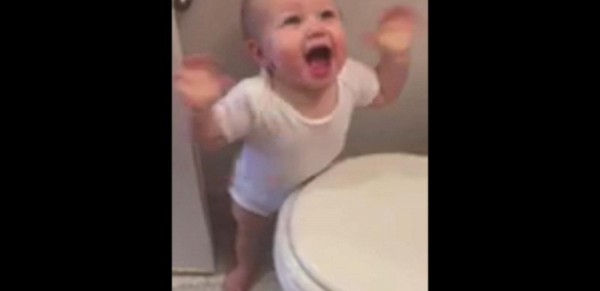 Blow-drying your hair has to be one of the most boring things.
But this toddler would disagree. In fact, he seems to think it's the most entertaining thing ever!
14-month-old Logan Birgel was caught on camera enjoying the after-effects of his mum, Alyse Birgel, blow-drying her hair.
The video shows Logan with a huge grin on his face practically shrieking in the excitement at the feeling of the air on his face and hair.
Alyse told ABC News she was blow-drying her hair Tuesday in her New York City apartment when her husband, Andrew, pointed out Logan's excitement.
She then switched the hair dryer to cold air and let Logan have at it, and he couldn't have been happier about it!
Watch the video above to see the adorable result.
SHARE if this made you laugh.