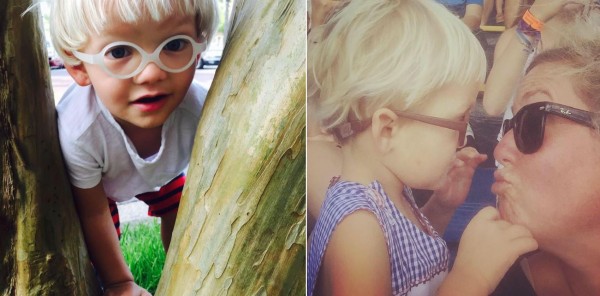 When one mum stopped at a sandwich bar to pick up lunch for herself and her toddler, she was quite surprised at the unfolding events.
Adrian Wood's toddler son Amos is in the midst of being potty trained.
But it's simply not as straight-forward as that; the three-year-old has autism and other forms of special needs also.
Therefore, potty-training is quite a difficult process for the tot and Mum alike.
Adrian had decided the best course of action would be to try out a 'potty-training camp' in an effort to help her toddler along.
However, while on the way to class they stopped for lunch and when Adrian was ordering at the counter, Amos had scampered off 'exploring'.
But that was when a woman asked her the question she didn't want to hear:
"Did you spill a drink?"
Adrian was momentarily confused:
"It took me a few seconds and as my eyes darted to Amos' drenched bottom; I had no way out other than to disclose the truth."
"We're potty training, I said, he has autism and hasn't really caught on yet, my voice on the verge of tears."
But in an unexpected move, the waitress paused for a moment, taking in the situation explaining to Adrian that she too has a two-year-old and understands the difficulties.
The waitress cleaned the floor, found a plastic bag for the tot's blankie, and even sat talking to Amos until their sandwiches were ready.
Nonetheless Adrian could not allow the moment to pass without honouring the kindness shown to her and her son:
"You see, it was such a gift, that gesture. It was more than the simple acceptance of a puddle of urine in a sandwich shop."
"There was no judgement behind the observation, no raised eyebrow, no silent stare, only kindness. Kindness in hands, words and eyes."
Has anyone ever shown you compassion such as this when with your toddlers?