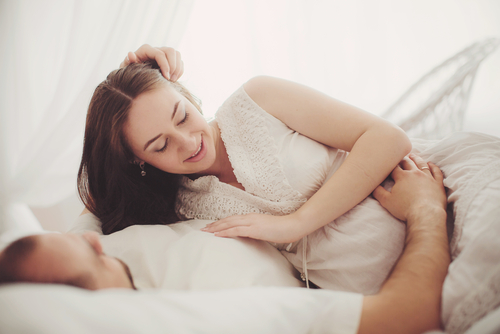 From the moment you find out you are expecting to the moment you give birth, you will be taken on a pregnancy journey that will be very different each and every time.
And while all of our pregnancies are incredible and beautiful, there is just something about the first that makes it our favourite. Whether you agree or not, you can't deny the following!
The unknown
There is just something incredible about facing the unknown and doing something that you have never done before - it can leave you feeling both nervous and on top of the world at the same time.
You can enjoy it
It is a lot easier to enjoy your pregnancy when you don't have other kids to run around after. You can really relax and soak up the atmosphere when it is just you and bump.
You are excited about your changing body
Every single change in your body is new, exciting and scary all at the same time. Second, third or forth time 'round you know what's going to happen and just how big your boobs are going to get!
You can sleep whenever you want
This has got to be the single most incredible thing about your first pregnancy – being able to sleep when you want. Ok, sure you still have to go to work, and do domestic chores but you don't have another child constantly asking for a drink just as soon as you get your head down!
Pregnancy clothes aren't needed that early
While everyone experiences different body changes, in general, your first pregnancy won't cause you to gain too much weight - this means you can wear your normal clothes a lot longer. Second time round and bump will usually get bigger a lot sooner than you'd like!
It's the first time you'll hear a baby's heartbeat
Honestly, the first time you hear the heartbeat of all of your children is a truly incredible experience, but there is just something about the first time ever. The muffled de dum, de dum, sound that fills the room is so unknown and so incredible making it such a special experience.
Your partner absolutely spoils you
Not only are you excited about the impending arrival but your partner is too and they will go out of their way to give you a feet rub! Generally, this often falls by the wayside in the second and third pregnancy (unless you are lucky to have someone who will always rub your toes). Neither of you know what's going to happen and you are both excited and overwhelmed about what's around the corner.