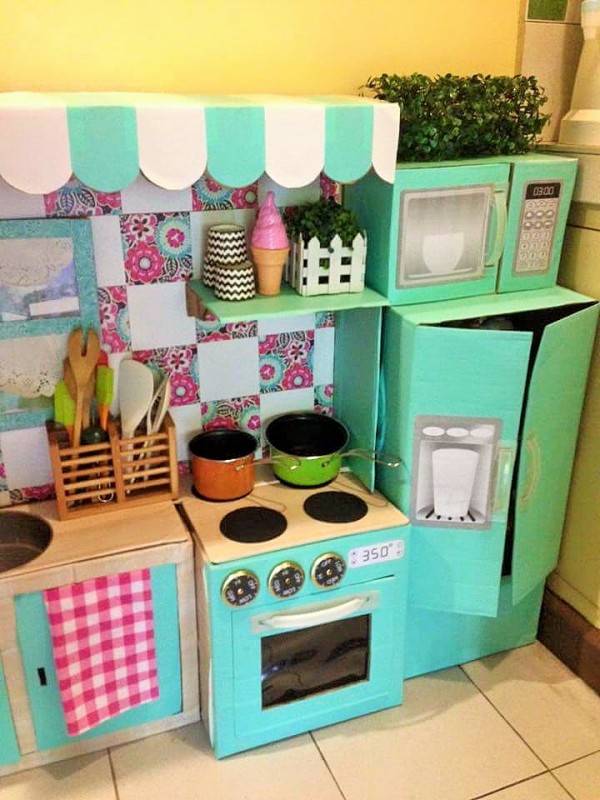 A crafty mum has made an amazing toy kitchen for her toddler using old cardboard boxes – and we're in awe!
After putting together the basic kitchen shape with the boxes, Filipina mum Rodessa Villanueva-Reyes jazzed it up using vinyl stickers, printouts and some ingeniously repurposed household items.
And the final result looks better than anything you could buy in the shops. No wonder her little daughter Audrey (proprietor of Audrey's Café & Restaurant) looks so thrilled.
She started by collecting boxes from local shops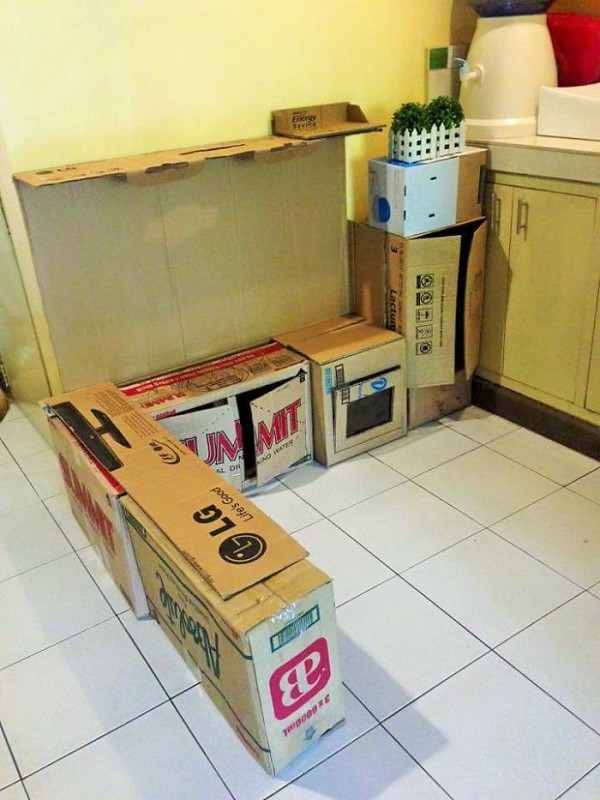 She cut out the cupboards and cooker and covered them with vinyl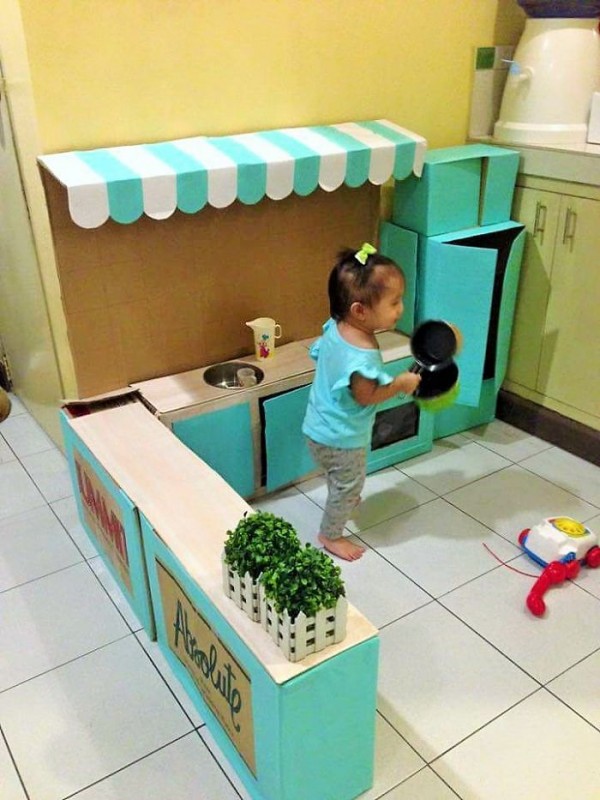 She used a baking pan for the sink, the top from a soap dispenser for the tap and doilies to make the pretty curtains!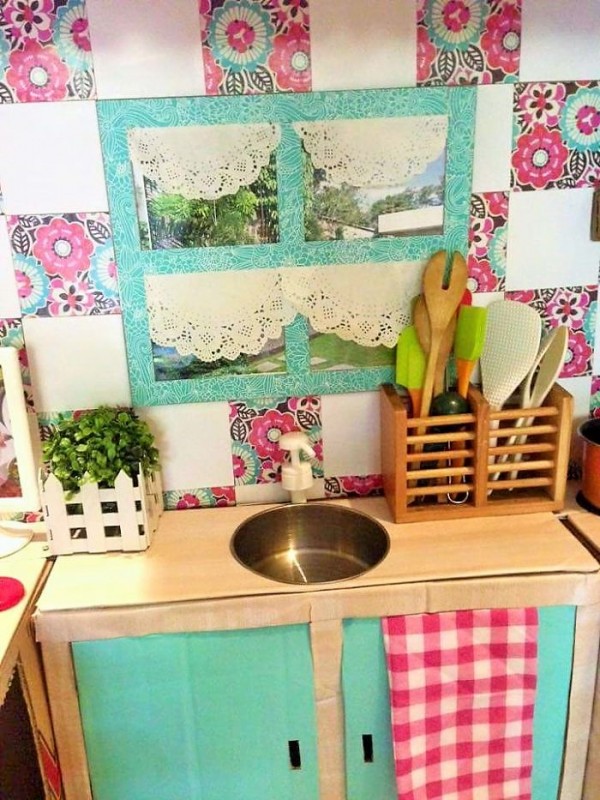 She then added her daughter's toys and some cooking implements to finish it off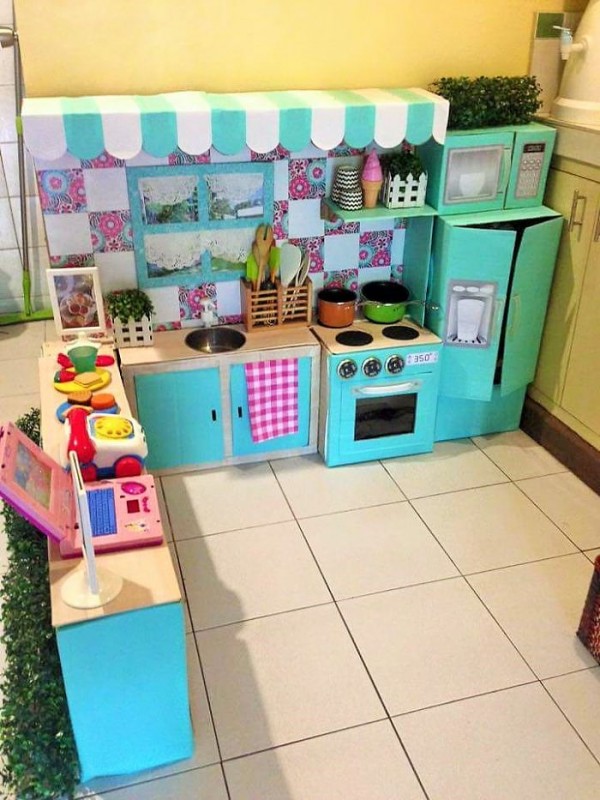 Finally, she printed off posters so no one would be under any illusion as to who was running the show...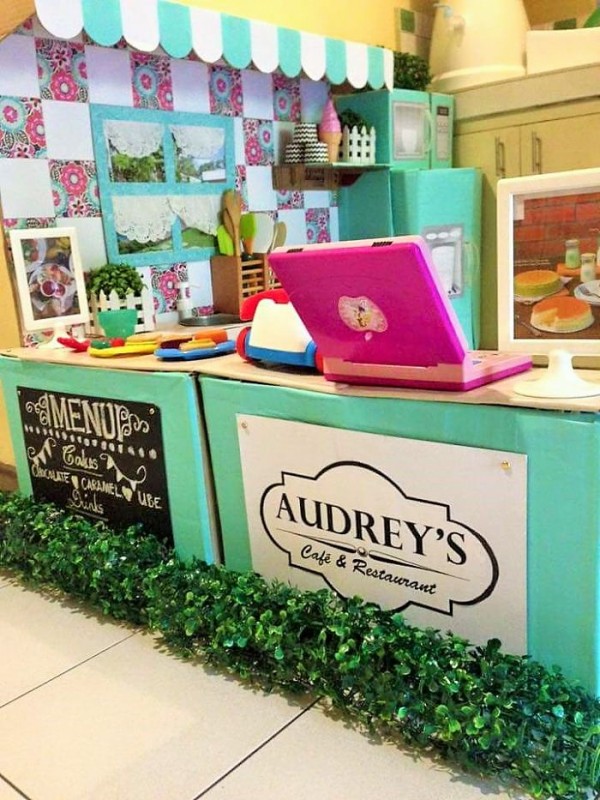 Amazing right? Now Audrey can keep herself occupied while mum (or dad!) works in the kitchen!
SHARE if you're impressed with this crafty mum's efforts!