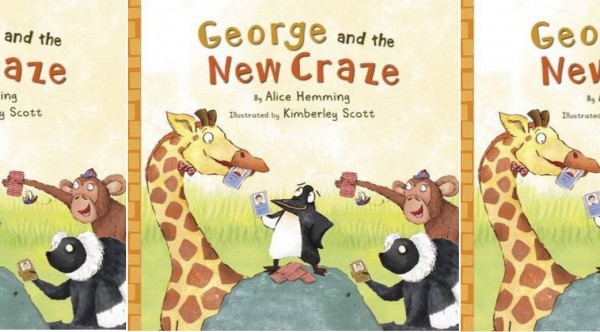 Whether it's loom bands or sports cards, Mums everywhere know exactly how easy it is for kids to get hooked on the latest craze.
And this is EXACTLY what Alice Hemming has managed to capture and subsequently turn into her delightful new book, George and the New Craze.
The animals at the heavenly Hippos Wildlife Park are mad into People Cards, and they want to collect them all, no matter what they have to do to get them – even if they don't quite know what they have to do with them.
George has three cards, Seymour has one card but the penguins had the complete collection!
But despite looking in dustbin, and gathering cards from the elephants, the flamigoes and the monkeys, they STILL don't have them all.
This gorgeous picture book is a story of how when friends work together they can achieve their goal. It also highlights (quite accurately) just how easy kids go from one craze to another!
Published by Maverick, it is available now.
SHARE this delightful little book.