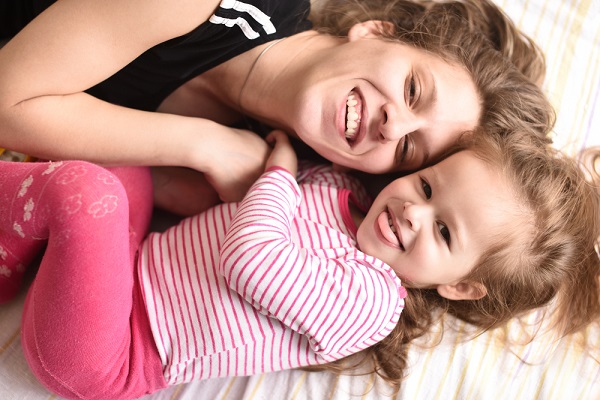 Kids - you just never know what they'll come out with next!
Our little rascals can always be relied upon to come out with some of the strangest, cutest and funniest of remarks at all the right (or wrong) times.
Here are some gems we came across that will have you in stitches.
They will always be up-front and honest with us:
One of my Sunday school students walked in the classroom and said "Ms. Maegan, you look like you just rolled out of bed" #thingskidssay

— Maeg (@w0wmaeg) January 22, 2017
Not to mention direct:
7-year old to her dad: when you die, leave all your money to me..
This girl's got goals! #thingskidssay

— Tercia Arambam (@a_tercia) January 14, 2017
Sometimes they are downright cruel:
Connor(4)-Nanna your not very old are you?
Me-Thats right I'm not very old at all!
Connor-Only your neck Nanna.
=-O #thingskidssay

— val smith (@valsmit30581225) January 13, 2017
They ponder the mysteries of the world (and the human body):
Overheard a kid say "I don't get why they call it a thyroid if it's in my throat and not in my thigh" #ThingsKidsSay #throatroid

— happycakes (@GamesGuyTwo) January 25, 2017
I twisted my foot and tore my intestine. #thingskidssay

— My Boy Miller (@MyBoyMiller) January 16, 2017
Ms.2: but why does the food turn into poo? #thingsKidsSay

— BrianW (@zBrianW) January 21, 2017
They have the BEST put-downs and insults. We're saving this for when we need a particularly good comeback!
So my twin 6 year old boys think the best insult is, you look like #donaldtrump who is so ugly and farts on your face. #thingskidssay

— Wilde (@RedTwiz) January 13, 2017
They make you laugh even when they didn't intend to:
My 5yr old: "Mommy, who's Donald Dumb?" #thingskidssay

— Christine Alvarez (@titi_christine) January 24, 2017
Do your kids come out with some crazy statements? Let us know!
Do you have a story that you would love to share with MummyPages? Click here and you could be in with a chance of winning £250.