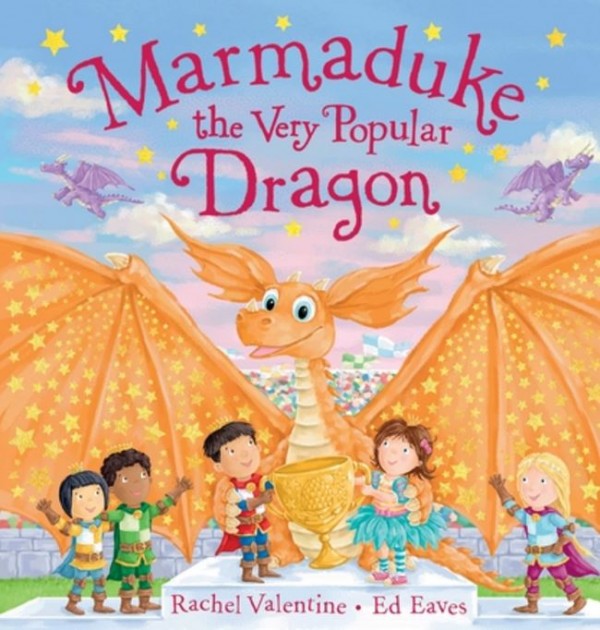 From the team behind the best selling Marmaduke: The Very Different Dragon, comes a second thrilling adventure for readers to fall in love with: Marmaduke: The Very Popular Dragon.
For those of you who don't yet know, Marmaduke and his best friend Meg live in a kingdom where everyone does what's expected of them. Well, everyone that is except Marmaduke and Meg, who are different.
However, as word of the two friend's love of being different together starts to spread around the town, things slowly start to change.
Now princesses, dragons, princes and knights all want to make friends with Marmaduke and Meg and be different with them.
And very soon the two friends start to become very popular - and poor Meg starts to feel a little left out because her best friend doesn't have time for her. But will she build up the courage to tell Marmaduke? And will he listen?
This is a story about friendship, fights and finding the person we really want to be.
Published by Bloomsbury, it will be available from Thursday, 5th May.
SHARE if you'll be reading this book to your kids.