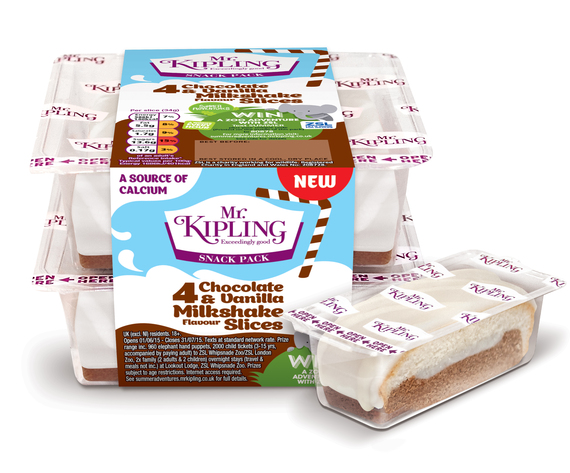 There are lots of food choices available for lunch boxes, however it can be tough to keep it interesting for kids. Mr Kipling is excited to announce the introduction of the new Snack Pack Milkshake Slices with an added source of calcium.
Mr Kipling offers a variety of sweet treats for all occasions, with ranges perfect for lunchboxes and family teatimes, the new Snack Pack Milkshake Slices are the perfect addition to the Mr Kipling range. Milkshake Slices are available in three yummy flavours - Chocolate & Vanilla, Strawberry and Banana.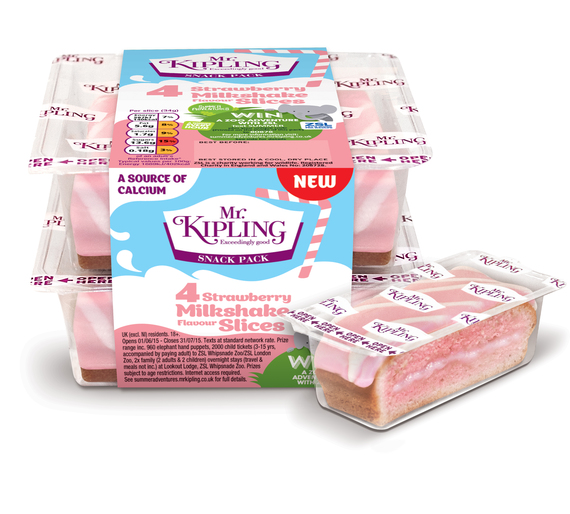 The new Milkshake Slices are part of the Snack Pack range. The Mr. Kipling brand developed the 'cake to go' snack pack format - cakes in individual packaging, which are ideal for lunch boxes and on the go snacking – in 2011. The individually wrapped Snack Packs help keep the delicate sponge slices fresh. Milkshake Slices are a source of calcium for your little ones and with three tasty new flavours to choose from you are sure to find a flavour that your kids will love.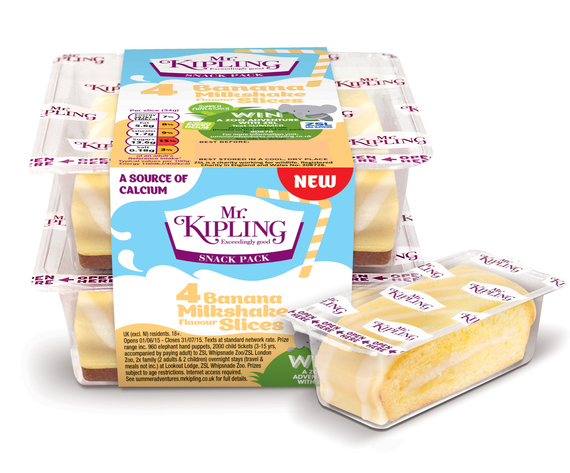 Mr Kipling has been making exceedingly good cakes since 1967 and is always experimenting with new cake flavours and formats to delight consumers' eyes and taste buds.
Mr Kipling always use creative thought, the best ingredients and great attention to detail, and is exceedingly proud to be Britain's best-loved cake brand.