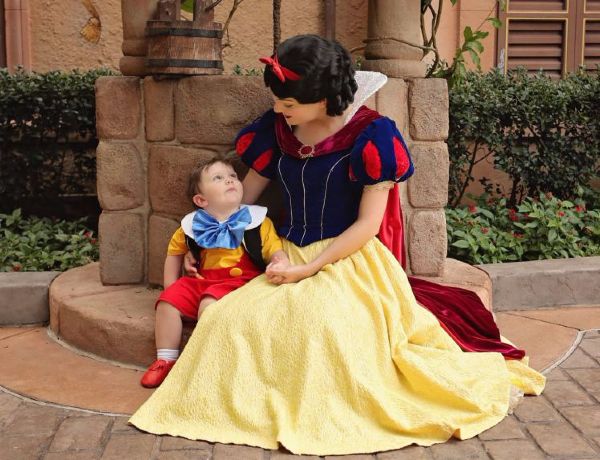 Like many children with autism, two-year-old Jackson Coley struggles with social situations.
The toddler from North Carolina has non-verbal autism and, according to his mum Amanda, he's very shy with people he doesn't know.
That's why a recent family trip to Disney World was tough. Well, until a certain fairytale character showed her fair face, that is.
"He was having nothing to do with any of the characters on our Disney vacation," Amanda told Today. "THEN...he met Snow White."
On Facebook earlier this month, Amanda shared a clip of little Jackson dressed as Pinocchio, gazing up at his Disney princess, and so far it's had over six million views – for privacy reasons, she's now reposted it on her Disney Adventures & Autism page.
"I must have cried 1000 tears watching his interaction with her. He was in love," she wrote.
It was a big moment for the family. While Jackson is very sociable and affectionate with his parents Amanda and dad Chris, as well as his two brothers Ethan, 13, and 9-year-old Landon who also has autism, he struggles to interact with strangers and other people.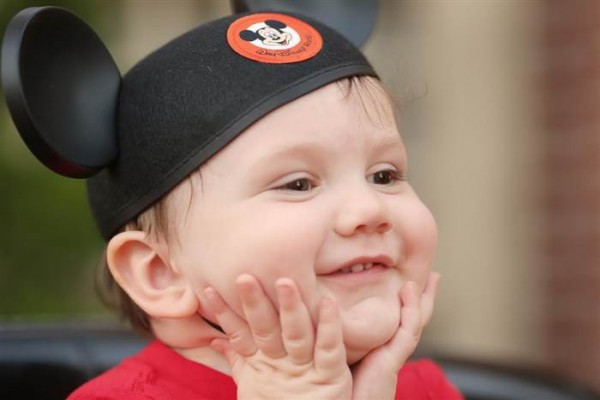 "I saw affection and I saw just happiness and that look that he was so at ease, that he wasn't nervous or scared," she said. "He didn't have any fears toward her at all. He's not ever like that."
"With some people, he will cry or other people he will back away from and ignore. Children his age he ignores. He likes to watch them play, but he will not interact with them."
When they were at Disney World, older brother Ethan would take Jackson to meet the different Disney characters, but, Amanda explains, "They were so quick. They would pull him in for a quick hug and he'd pull away."
But, with Snow White it was different. He just melted.
"It was almost that little breakthrough that he won't always be so scared of other people," Amanda said.
How wonderful to see Jackson enjoying himself, and for his parents to feel positive about the future.
You can watch the heartwarming clip below.
SHARE if this vid made your heart melt.