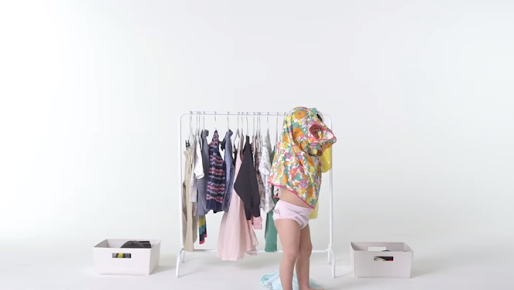 Aw, this has put a big smile on our faces!
There's something so sweet about children learning to dress themselves. As adults, putting our clothes on is something we take for granted, and so when we see our littles struggling with socks or armholes, it reminds us of the step-by-step way us humans learn and develop.
This video of toddlers choosing their own clothes and dressing themselves for the first time (albeit with a little help!) is just the definition of cute. We love their whimsical clothing choices, their adorable little chubby arms and legs as they negotiate these confusing things we call clothes, and best of all that steely toddler determination we mums are party to on a regular basis.
And if you don't believe us about the steely determination, just LOOK around the 2-minute mark – little Rachel's getting that t-shirt on by hook or by crook!
TOO cute. And we have to say, they really did do a great job!
SHARE if you can remember your littles getting to grips with dressing themselves!