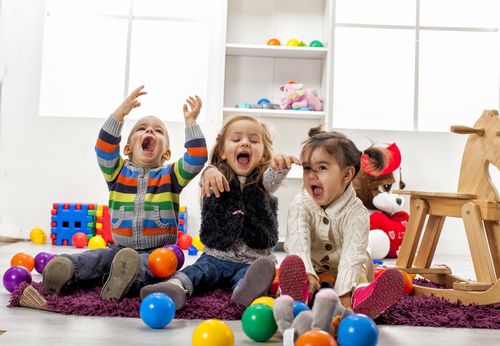 If you are on the fence about whether or not your child is ready for
preschool
this year, the following ten signs are an indication that they are.
They are questioning things around them
Questioning things around them is a sign that your child wants to learn and will really thrive in the preschool environment.
Are comfortable around others
While preschool can help shy kids to come out of their shell only you will be able to tell if they are ready for interacting with a number or different personalities on a daily basis.
Can do basics on their own
Kids who are able to eat their lunch without your assistance or play without needing you to show them what to do is a sign that they are ready for the challenges school will bring.
Is constantly looking for someone to play with
Preschool offers your youngster a chance to play with other kids their own age, so if they are constantly looking for someone to play with and enjoy socialising with their peers, you know they are ready.
No longer needs a morning nap
Most preschools last for about three hours in the morning so it is important your youngster has the energy to be able to keep up with the rest of the class.
Can concentrate on something for a certain period of time
Your youngster will need to concentrate on certain tasks for a period of time in class so if you notice your little one has the ability to stay focused on a task at hand until it is more or less done then you know they are ready.
Is not too fussed when you aren't around
Obviously you won't be there when they do go into school, so it is important your youngster is able to cope when you aren't around. This doesn't mean that they won't become upset for the first few days, but they will be feel more at ease quicker.
Has the stamina for school
Preschool can be tough and long, especially for a two or three-year-old so it is important your child is ready for the challenge.
Is toilet trained
Your toddler needs to be
toilet trained
before they attend preschool so it is important they are trained or you plan on having them trained before they need to start.
Is able to communicate properly
It is important your youngster is able to communicate their needs, w
hether through speech or physical acts like pointing,
so that the teacher can understand what it is they are trying to say.