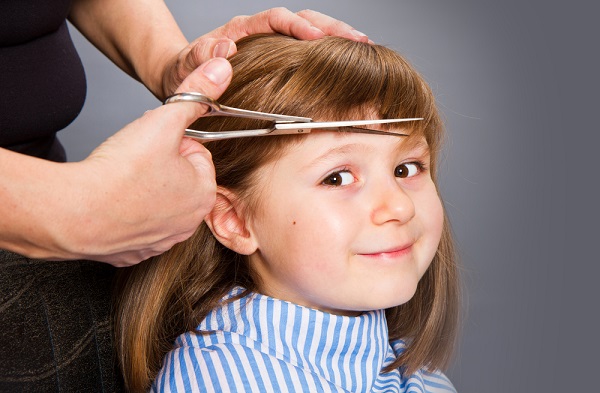 A three-year-old was left distraught after two different hairdressers refused to serve her- for wanting her hair short.
Nelly Thomas saw no issue to letting her daughter drastically change her hairstyle, but her local hairdressers in Melbourne had other ideas.
"When my (now) five year old was about three and a half she decided she wanted to wear her hair short," Thomas told The Independent.
"She didn't like the up-keep and also, feared the inevitable nit-comb ritual she saw her older sister go through."
The first hairdresser the pair visited refused to cut the girl's hair short as "regret" cutting off her "beautiful hair."
The hairdresser's abrasive and "rude" attitude upset Thomas' daughter. Much to her dismay, the second hairdresser wasn't much better.
"You can't do that to her," she told Thomas.
The entire experience left the three-year-old so distressed that she had no choice but to cut the girl's hair herself.
"We eventually found a local salon that deliberately doesn't do 'gendered cuts' and they have been brilliant," she said.
"Both my long-haired daughter and my short-haired one now go there."
This incident prompted the Melbourne-based comedienne to write a children's book about inclusiveness.
Some Girls is all about celebrating each and every girl's uniqueness. And it looks hella cute.
Thomas also plans on releasing Some Boys this year.
"I have been shocked at how flustered and agitated some adults (and less kids) get at the thought of a little girl who likes to run, jump, play, wear pants and have short hair," she said.
"I just don't understand why we can't let little kids be themselves."