Becoming a parent can be extremely exciting, but it can also get a bit challenging and overwhelming, and because you might not have had the time to actually create the ideal nursery setting before your baby was born, now that several months have passed, perhaps you should consider looking into toddler bedroom design and upgrade the space entirely. The environment where your baby sleeps and plays can actually have an impact on their early childhood development, so you need to focus not just on aesthetics and convenience, but at the level of functionality of the place. With a bit of research, you will rapidly find out that involved parents are targeting the
Montessori nursery design trend
. What this movement implies is the creation of a setting that encourages play, fosters the development of natural interests and the pursuit of enjoyable activities. Instead of a classic, standard toddler bedroom style, you should be looking into options that actually bring more benefits to the table. Once you decide to give the Montessori trend a go in your household, here are the design tricks you need to consider pursuing: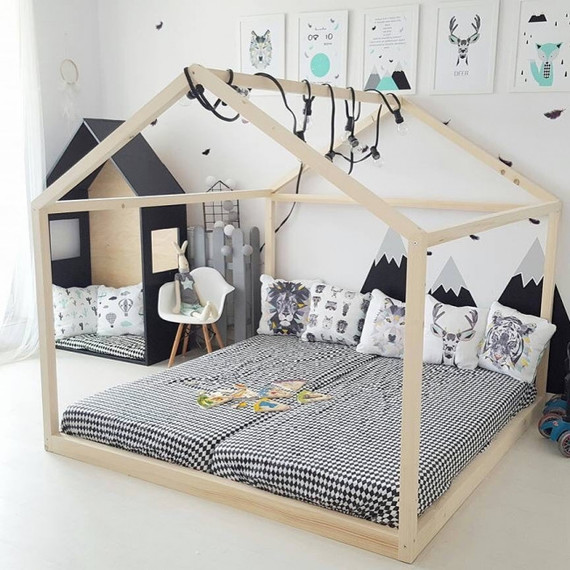 Maintain a simple decorative approach
With so many cute baby decorations and elements, you might tend to overcrowd the room from the desire of making the space feel joyful and creative. In reality, the premises should maintain a simple décor, a setting that encourages relaxation and has that soothing feel to it. For that to be possible, you will need to avoid high-contrast
colours and patterns
and choose soft and neutral shades instead. An aqua colour tone will always be a better alternative than an electric blue for example. Don't clutter the room with anything that isn't essential, and the furniture elements incorporated should also double as toys. So, one of the first rules you have to take into account here is that less is more, and you should go overboard with colours, furniture, nor toys.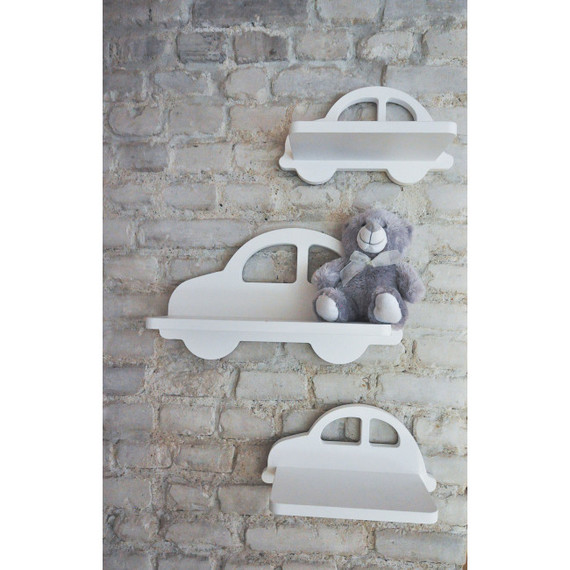 Switch to a floor bed
Cribs, cots and basically any nursery bed that has bars on it are usually hated by toddlers. While their design might seem practical, they don't actually provide the level of functionality you should be interested in. Once your toddler is old enough to crawl, you should consider making a switch. Floor beds are the ideal option for Montessori bedrooms, and besides the aesthetical appeal, this bed style will be loved by any active child. A bed that lies on the floor will allow your kid to climb in and out whenever they want, and there will be no safety concerns involved. Moreover, once you start looking for options, you will see that there are various great styles available on the market. A
kids house bed
, for example, can fit perfectly into your new décor concept, and the design itself will make the general feel of the room more age-appropriate and will give your child autonomy over their natural bodily sleep instincts, as experts recommend.
Install a toddler-appropriate mirror
This is the period of self-discovery, and you have probably noticed how fascinated your kid is when walking past a mirror, so why not give them the chance to benefit from a healthy self-discovery process by installing their own, low lying mirror? Each kid goes through a mirror stage, this being a healthy and natural part of
early childhood development
. When looking in the mirror, your kid is actually studying their movements, environment, facial expressions and are discovering their own reflection. Opt for an easily-accessible and securely installed mirror, this being one of the most popular Montessori décor tricks.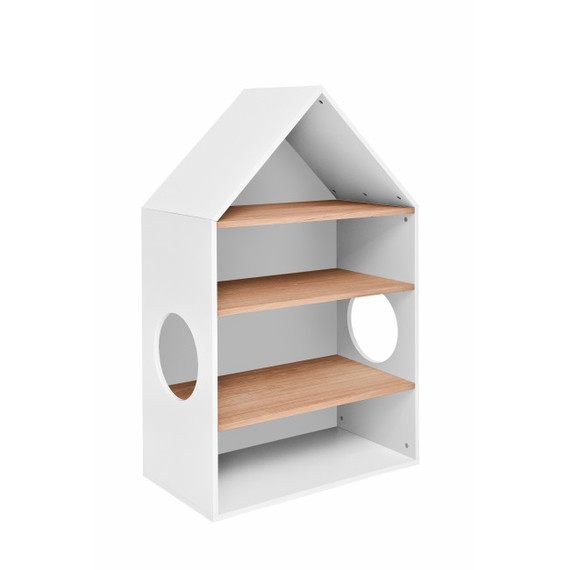 Make things more accessible
A toddler's room is no place for regular furniture and items that cannot be reached by a small child. The entire decor should be created around elements that can actually be used and accessed by your little one, and nothing more. The Montessori concept supports the process of a toddler learning to function independently in their own environment, and with big drawers around that won't be possible. Replace traditional furniture with low closet rails and cubbies that benefit from child-friendly characteristics. All other baby items that you don't want your kid to easily reach out to should be kept in a separate room. Take a look around, and remove anything that cannot be exactly used by a toddler, and replace them with child-friendly alternatives.
Perfect babyproofing
The entire Montessori concept revolves around you creating a welcoming environment for your toddler, a space where they can roam freely, play around, with no safety worries involved. In order to actually make the most of this interior design trend, besides incorporating
unique nursery furniture to create a cheerful and playful baby bedroom
, you will also need to focus on perfecting your babyproofing practices. You probably don't want your little one to accidentally get hurt, just because you have neglected a sharp edge or you have forgotten to cover an electrical outlet properly. Any room inhabited by a child needs to be 100 percent safe, so take enough time to check out each corner and taking care of potential hazards. Besides the usual babyprooofing techniques (covering outlets, softening sharp edges, removing chords), you should also install a gate on the door. You don't want your kid to access your kitchen or bathroom due to a moment of negligence. With babyproofing on point, the purpose of the Montessori space can be met.
These are the things you should be focusing on, when you want to update the interior design of your nursery and turn the room in a space that fosters creativity and that your toddler can truly enjoy. The Montessori trend has certainly drawn the interest of many parents, and considering the impact the premises of your household can actually have in terms of child development, paying attention to the way your toddler's room is designed can make a significant difference. While there are many decorative tricks you can resort to, these suggestions will allow you to create a functional and aesthetically pleasant space.