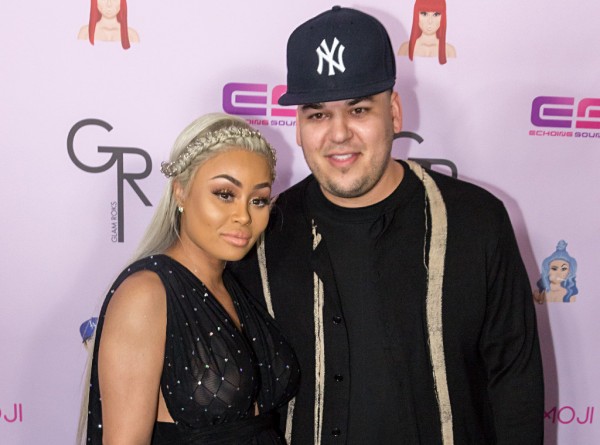 Rob Kardashian is gearing up to become a father, and it would seem as though he knows what he's doing.
In a recent post on Instagram, Blac Chyna uploaded a video of her son King interacting with Rob.
King, who is the son of Blac Chyna and Tyga, can be seen looking under a bed and saying 'shit' on more than one occasion.
Rob, the father-to-be, interrupts the youngster, telling him not to say bad words.
King initially challenges Rob on the matter, asking why he can't say the 's-word'.
Rob, 29, explains to the four-year-old that it will upset his mother if he continues to use bad language.
In the Instagram post, which has racked up over 800,000 views already, Blac Chyna explains that she was hesitant to post it.
"I've been hesitant to post it because I know the media would make it something it's not."
Chyna goes on to say that she loved the video too much not to post it, and so she did regardless of the media.
"I'm so happy & blessed to have Robert here willing to help teach King right from wrong" says the young mother.
We wonder what Tyga thinks of Rob spending so much time with his son!
SHARE if you think Rob will make a good father.