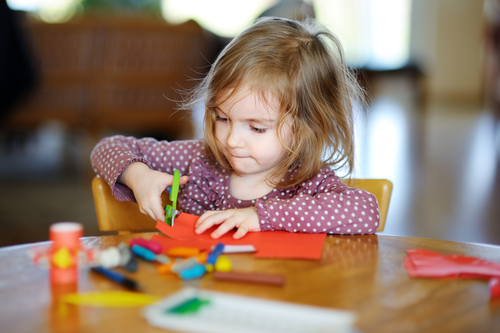 There is more to preschool than simply introducing your child to the school routine or for them to make friends. Whether your child goes full or part time, it helps them to develop academically, emotionally and socially.
Here are six ways your child will benefit:
It teaches classroom etiquette
Preschool is a great way for your child to be introduced to the normal school routine before entering the normal school system. Preschool or Montessori teaches children how to behave in class: putting their hand up to ask a question, interacting with a number of personalities, how to sit still and the importance of not interrupting.
Teaches them independence
Learning to be independent is greatly encouraged during each preschool term. Children are taught to be self-reliant including taking their own coat off and hanging it up, opening and closing their own lunchbox and how to use zippers and buttons.
Classroom environment
As mentioned above, preschool teaches your youngster how to behave in a classroom environment. Getting used to sitting still, interacting, asking questions, classroom discipline, tidying up, sharing and scheduled lunchtime can greatly help your child when they finally start primary school.
They learn how to make decisions
Your little one will learn to make decisions on their own without looking to you for approval or advice. For instance, during playtime your youngster will be given the task of deciding what they want to play with and who they want to play with.
Develop fine motor skills
Preschool will give your toddler a chance to develop their fine motor skills through opening and closing of buttons, using zips, stacking towers and threading beads. It will also help to develop their hand eye coordination.
They are introduced to writing
Your little one will also be taught how to hold a pen and often by the time it comes for them to go to big school many will have already learned to write their own name. This will mean that when they do make that transition, they can spend time making friends rather than finding their feet in an environment that is new to them.