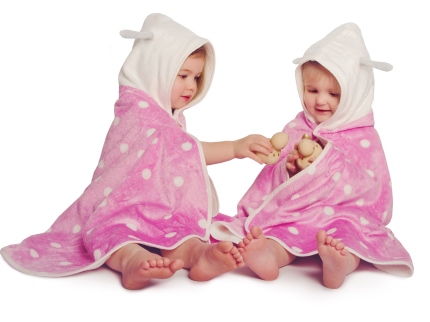 Here at MummyPages we are completely 'dotty' over Cuddledry's latest range of towels which are simply gorgeous. The new look is designed to appeal to lovers of that vintage charm style – which is just so popular in both fashion and interiors at the moment.
Cuddledry towels are gorgeous towels that are adored by parents everywhere for their silky softness and long-lasting absorbency.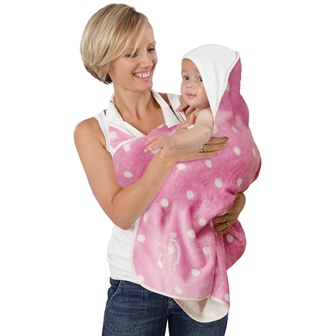 The new pink polka dot range will include the much-loved classic Cuddledry apron towel, an adorable toddler towel and the super-absorbent Cuddletwist hair towel.
What makes Cuddledry products stand apart from the rest is the signature blend of cotton and bamboo which ensures that super softness and absorbency remains, making them twice as warm and snuggly as regular towels.
The gorgeous pink polka dot range is just stunning, and would be gorgeous on your little princess after their wash.