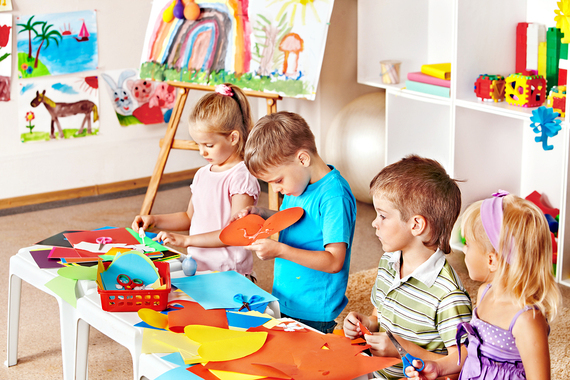 Preschool is a big deal for both mums and their little ones and it can be a frightening place, especially if this is their first time having a proper school-like routine.
There are plenty of things you can do to prepare your child for their next big step, and have fun at the same time.
Role play school
Role playing school at home is a great way to slowly introduce your little one to the idea of preschool. Set up a little table and chair in the living room for the 'pupil' and you play the role of the teacher. You don't need to do this every day, once a week is enough to help your youngster get used to what will happen in September.
Read books about going to school
Books are a great resource to help your little one get ready for school. Stock up on books you can read to them, but also have some around that they will pick up on their own. These are a great way to help your youngster see what is going to happen without them really realising that you are trying to teach them something.
Go school shopping
Take your little one shopping and let them pick out a new backpack or lunch bag. This way they will know that something is about to happen but will be able to feel a part of it rather than it being something that is out of their control.
Play at getting ready
Your little one will have to be able to put on their own coat and backpack when they go to school. So, help them master this art by having a few races. Hang both your coat and your child's coat up in the same place and have your bags underneath. Have a race to see who manages to get to the coat rack first, get their coat on and their bag on their back.
Set up a mini school
Set up a little mini classroom in your house. Just like a school, dedicate one area to play, another to reading, one to dressing up, one to arts and crafts and another to learning. Let your child explore the new set up and encourage them to play in each section.