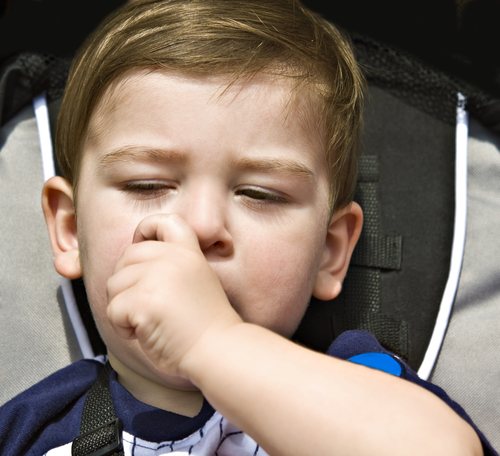 We love our tots more than anything but over time, they can develop some bad habits. While most of these bad habits are just phases some do run the risk of causing infections, if we ignore them for too long. But fear not, here are some great tips on how you can help your tot break those bad habits:
Thumb sucking
A habit most of our little ones develop as a source of comfort, while it may seem sweet and harmless, there can be disadvantages to it as well. Prolonged thumb sucking causes calluses, blisters, infections and even misaligned teeth. So it can be a good idea to tackle your tot's habit of thumb sucking head on. If your little one is sucking their thumb out of boredom, try and distract them with creative crafts instead. Art projects or hand-related games are a great place to start.
Hair pulling
They could pulling your locks or their own but, this is a serious habit that you need to tackle head on. Hair pulling is usually a root of a much a bigger problem. It can be good idea to go to your local GP or a child counsellor who has experience with these issues.
Nose picking
Not a nice habit for obvious reasons, and something that is an issue for both adults and tots. But prolonged nose picking, especially with our little ones can cause nose bleeds, infections and even colds. Instead of lecturing them, try positive reinforcement. You could give your tot a star for everyday they don't pick their nose and when they've collected a certain amount of stars, they can then trade these for special treats.
Nail biting
A habit that can develop from a young age and is often brought into the adult years. While it may seem harmless, there are side-effects to this bad habit too. As well as our tot's nails being damaged, their teeth can suffer fractures as a result of their nail biting. Kicking this habit takes time and patience for both you and your tot. The key to helping your tot with their nail biting, is nail maintenance. Use a nail straightener to avoid breaks in your tot's nails and make sure to keep nails trim and smooth, so they won't try and bite them into a perfect shape. If the case is extreme, it can be a good idea to try some old remedies - such a tipping your tot's fingers in things they don't like to eat, in order to prevent them from gnawing at their nails.